Pacific North West Adventure - Seattle to Portland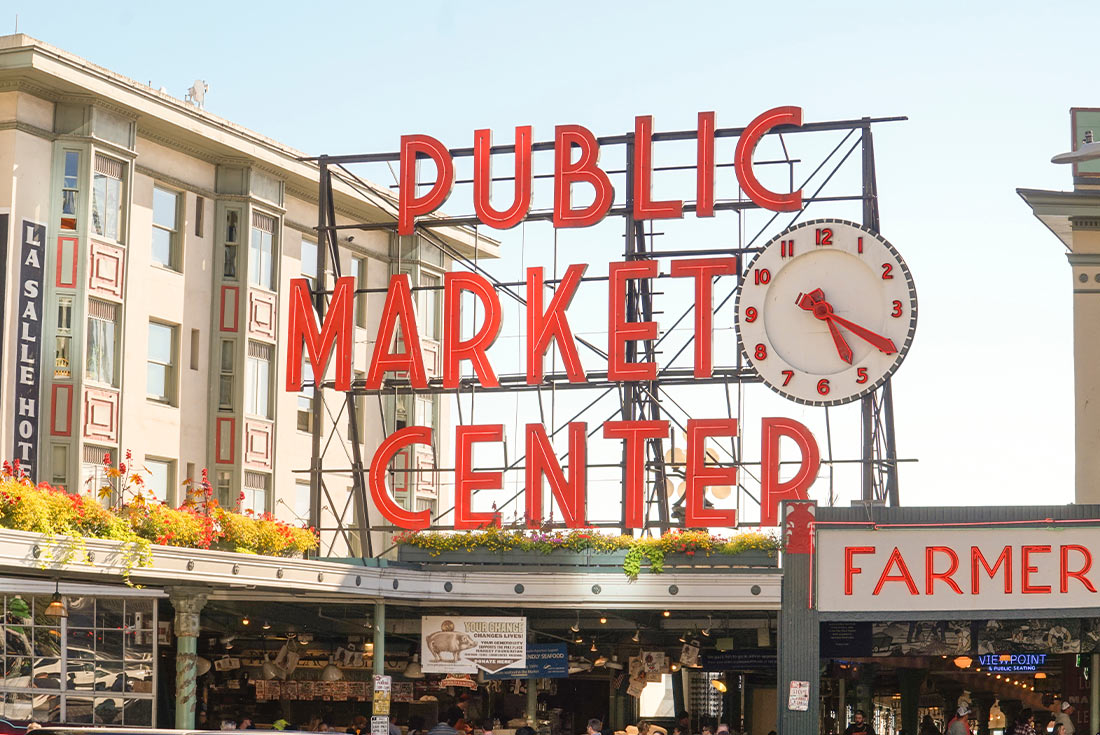 Pacific North West Adventure - Seattle to Portland
From Pike Place Market to Mt Rainier, this six-day tour packs in all the highlights between Seattle and Portland. Say hi to the market's famous fish-throwers, sample Seattle's small-batch local brews, search for whales on the waters of Puget Sound, wander through fields of wildflowers in Mt Rainier National Park, and explore The Hoh Rainforest in Olympic National Park. Your road trip finishes in Portland, where you're free to dig into the city scene – either by exploring on your own or joining a tasty food and drink tour through local neighbourhoods.
Activities
Seattle - Leader led walking tour of Fremont
Seattle - Food Tour of Pike Place Market
Puget Sound - Whale Watching
Port Angeles - Waterfall hike
Olympic National Park - HOH Rainforest visit
Olympic National Park - Hiking
Mt Rainier National Park - Hike
Mt Rainier National Park - Hike
Highlights
Get sustainable in Seattle with a walk through the converted Gas Works Park with its unrivalled panoramic skyline views, followed by a visit to a zero-waste, family-owned microbrewery.
Explore back alleys, narrow corridors and tiny storefronts on a tasting tour of Pike Place Market that will bring you up close and personal with the local vendors.
Search for humpback whales, minke whales, grey whales, and orcas on Puget Sound.
Encounter some of the herds of Roosevelt Elk that call the Hoh Rainforest home.
Marvel at the massive active stratovolcano that is Mt Rainier as you hike through meadows of wildflowers and up to lookout points of the surrounding Cascade Ranges and Nisqually Glacier.
For over 30 years we've been taking travelers around the globe. That's over 30 years of adventures, of visiting new places and old friends, of countless unforgettable moments. More than 30 years of changing the way people see the world, on small group tours with like-minded Intrepid people.

As a responsible business, we've always been committed to being there for our travelers and the communities we visit. So, you can trust that when you travel with us, we won't just be there for your first adventure, we'll be there every step of your journey.